A message
to our ratepayers
With the support of Metropolitan Improvement District ratepayers and the approval of the Seattle City Council and mayor, the MID was renewed in May for another 10 years. Seattle Mayor Bruce Harrell signed legislation to reauthorize the MID at a formal signing ceremony on May 18. This action came after nearly 70% of MID ratepayers signed petitions to renew the MID.
The new MID went into effect July 1 and will expand to include several additional blocks at the south end of Pioneer Square near downtown Seattle stadiums. The boundary expansion is a testament to the MID's effectiveness and importance to the health and vibrancy of downtown. This is a big win for downtown and a huge vote of confidence in the MID. I'd like to thank all of you who signed petitions to renew, testified before the Council and wrote letters of support.
With your support, we continue to see improvement in downtown revitalization and recovery. Visitors are returning to the center city at levels approaching pre-pandemic, with more than 2.5 million coming downtown in May 2023. The average daily worker foot traffic count is the highest since 2019. Visitors and workers join the record number of residents who now live downtown. We continue to see progress on public safety downtown, with violent crime in the first five months of 2023 down by nearly 20% compared to the same period in 2022. More information about downtown's recovery is available at downtownseattle.org/programs-services/research.
As we head into the busy summer months and continue to welcome more people to the center city, MID funding will support hundreds of hours of summer programming in our urban parks and public spaces, including free outdoor concerts, midday food truck festivals and weekend family activities. With additional funding and a full staff of ambassadors, we will also be increasing cleaning services throughout MID neighborhoods.
As a new program year begins July 1, I will be stepping down as chair of your MID Advisory Board, and turning the reins over to a new chair who will be announced later this month. I want to thank you for your investment in making downtown Seattle safe, clean and welcoming; for your support in bringing employees back to work; for helping our small, medium-sized and large businesses thrive; and for your belief that Seattle will continue to lead the nation as a diverse, equitable and inclusive city, setting an example for others.
You can view the complete letter here.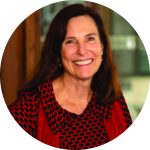 Sincerely,
Lisa Nitze
MID Ratepayer Advisory Board Chair
Vice President, Marketing, Investments & Community Relations, Nitze-Stagen