A message
to our ratepayers
Post-pandemic downtown Seattle is coming back thanks to investments by Metropolitan Improvement District ratepayers like you! We continue to see increases in the number of tourists, including cruise-goers, along with major events and hotel occupancy driving an uptick in pedestrian traffic.
As chair of your MID Ratepayer Advisory Board, I help oversee the investment that downtown property owners make in services to support a safe, vibrant and welcoming downtown for visitors, workers and the 100,000 people now living downtown.
The MID was founded in 1999 by the Downtown Seattle Association through a city of Seattle ordinance. It was renewed in 2013 with continued support from ratepayers. It is up for renewal again in 2023. MID ratepayers are essential to ensuring downtown Seattle continues its recovery, returning to a thriving city ready to compete with other top urban centers across the country.
In early 2022 I led an effort with other ratepayers and DSA/MID staff to reevaluate and refine MID-funded
services to respond to the evolving post-pandemic needs of downtown Seattle. That process led to some important changes, including:
• More private security patrols downtown through Seattle-based Iron & Oak and through the Seattle
Police Department.
• Cross-training of downtown ambassadors to serve in parks and public spaces, monitor the condition of
public realm infrastructure and provide hospitality and concierge services.
• Investment in more specialized cleaning equipment, including trucks, trikes and all-terrain litter vacuums to allow cleaning ambassadors to tackle downtown streets, sidewalks and alleys more quickly and efficiently.
In the coming months, you will hear more about efforts to renew the MID ordinance in 2023, and will be asked to provide input into MID plans to continue to effectively meet the needs of downtown Seattle ratepayers. Please visit downtownseattle.org/mid or KnowYourBIA.com for more information.
Thank you for your continued support.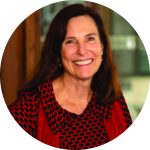 Sincerely,
Lisa Nitze
MID Ratepayer Advisory Board Chair
Vice President, Marketing, Investments & Community Relations, Nitze-Stagen